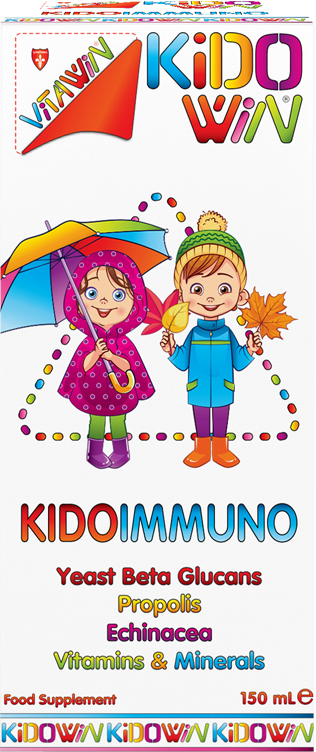 Kidowin Kidoimmuno is a next-generation immune support for kids. Innovative combination of Beta Glucans, Propolis, Echinacea, Lactoferrin, vitamins and minerals support children's against the harsh winter conditions; protects them against cold and flu; and reduces the frequency of winter illnesses.

Vitamin A, B6, B12, C, D, Iron, Zinc and Selenium contribute to the normal function of the immune system.
Vitamin A contributes to the maintenance of the normal mucous membranes.
Vitamins C, E, Zinc and Selenium contribute to the protection of cells from oxidative stress.
Free from colourants and sugar. Non-animal sources of Vitamin D.
Suggested Daily Intake:
Children 1 Year and older: Take 10 mL daily